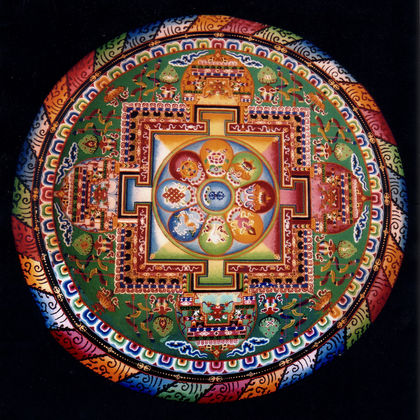 i was reading a book by a professor who is coming close to the end of his career and he was talking about whether he has left his mark, he is concerned about his legacy. That's an impressive ego.
Have you ever seen Tibetan monks create a sand madala? A group of monks can work for weeks, even months, creating beautiful art literally a few grains at a time. When it is finished, there is a dissolution ceremony where the sand is swept up and most often cast into a local body of water. It seems rather shocking to us westerners, such beautiful art created through such painstaking effort, then destroyed in less than a minute.
i've always thought this a wonderful metaphor for one's life. Work and play hard to create your life-as-art, then return your ashes to nature. Leave nothing but the experience of your art in the hearts of those who helped you create it.